PHOTOS GALLERY
some external links
____________


This cake was 3 ½ feet in diameter,
but the idea found its source in a 3"(inches) print on the head of letter from the James Beard Foundation,
and served a few hundreds.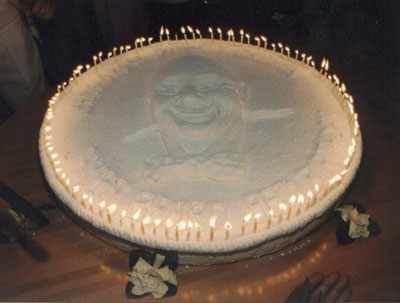 From sweet dough sculpture, create a hard mold with gelatin, then fill it with marshmallow.
Let dry for at least one day.
After the cake is previously done and cover with marshmallow as well, using a spatula to spread it all around, slide the different forms, head and letters onto the appropriate emplacement.
Slightly sprinkle some confectionners sugar mixed up with some good potato starch.
This will prevent the sugar to form a syrup.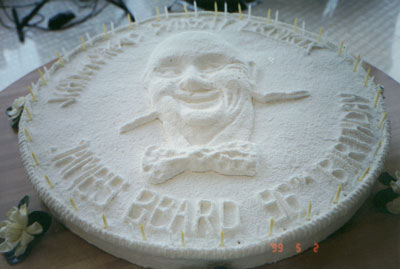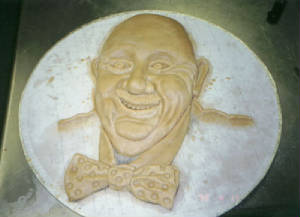 One of the first steps of a cake created for the James Beard's 96th birthday at Jean Georges restaurant in NYC.
Face of James Beard entirely executed by hand with sweet tart dough.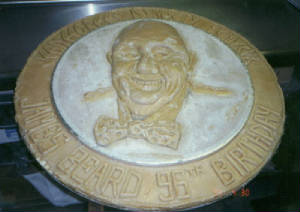 The words are also executed with sweet tart dough, and it says:
"JAMES BEARD 96TH BIRTHDAY" (bottom)
and
"JEAN GEORGES DYNASTY MCMCXIX" (top)