Other terms for Liqueurs
Advocaat

- This Dutch liquor is made of brandy, egg yolks and sugar. It is derivate from an alcoholic drink that Dutch colonist in South America made from the yellowish pulp of the abacate fruit.
Amaretto

- Italian liquor with an almond-apricot flavor.
Amaro

- The Italian word for bitter.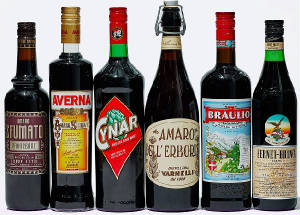 Anis

- The French and Spanish word for anise
Anisette

- A sweet French aniseed-flavored liquor with coriander and various other herbs.
Aperitif

- An aperitif is any drink taken before a meal to sharpen the appetite and some brands are still produced and marketed with this use in mind.
Apricot brandy

- A liquor produced either by infusing apricots in brandy and sweetening, or by infusing apricots in neutral spirit.
Bitters
- A term for bitter liquors and aperitifs made from roots, flowers, fruits and peels, macerated in neutral spirits.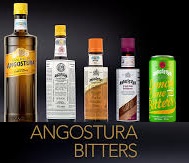 Cherry brandy
- Liquors made with cherries and other flavorings such as cinnamon and cloves macerated with brandy.
Coffee Liqueurs
- The warm pungent flavor of the coffee bean combines well with different spirit bases and often a little chocolate to make some of the world's best liquors.
Cream liqueurs
- A category established by Bailey's in the late 1970s, which continuous to grow unabated.
Crème de…

- This French term indicates that one particular flavor predominates in the liqueur; it does not imply that the liquor contains cream. Many fruit liquors are describe as 'crème de' followed by the name of a fruit. This refers to the liquor quality and implies a minimum sugar content of 250g per litre.
Curacao

- A liquor traditionally made from the dried peel of the small bitter Curacao orange, name for the island of Curacao.
Digestif
- Aperitifs were designed to be drunk before a meal, and digestives were created to drink after a meal.
Kirsch

- is German for cherry, and Kirsch is a clear, cherry-flavored liquor made from cherry kennels, traditionally produced in the area where France, Germany and Switzerland meet.
Kummel

- This clear liquor is distilled from grain or potatoes and flavored with caraway seeds, fennel, orris and other herbs.
Maraschino

- This is a clear Italian liquor distilled from the Marasca sour cherry and aged in ashwood.
Noisette

- French hazelnut liquor often include the word 'noisette', which means 'hazelnut'.
Noix

- French walnut flavored liquors often include this word, which means 'nut'.
Pacharan

- A digestive from the northern province Navarra in Spain.
Pastis
- The origins of Pastis lie in the 19th century French fashion for absinthe. This light greenish-yellow, potent spirit, infused with herbs and spices.
Ponche

- A Spanish liquor invented by Jose de Soto Ruiz. The word 'ponche' means punch.
Sambuca

- This liquor takes its name from the Latin name for elder, a shrub which, with anis, is a essential ingredient in all Sambucas.
Schnapps

- Many new liquors are now sold as 'schnapps', which sounds less fuddy-duddy than liquors.
Sloe gin

- Sloe gin is made by macerating sloe berries, the fruit of the blackthorn bush, in gin, then ageing in wood.
Triple sec

- Although the name means Triple Dry, these orange liquors are very sweet. Made, like curacao, from orange peel, but triple-distilled.